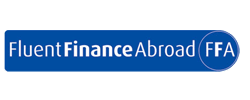 Priding ourselves on being 100% independent when it comes to sourcing mortgage solutions for our clients, we can provide whole of market advice as we are not restricted to who we can approach in order to find finance solutions for our clients.
Our aim is to find the most appropriate and cost effective property finance which work for the long term.
Many things have changed in mortgage markets since the credit crunch and Spain is no different. Spanish banks are generally lending to foreign nationals but at a reduced loan to value (LTV) of between 60 – 70 %.
We can potentially finance deals above these levels by using a combination of products available but this must reviewed on a case by case basis and generally can be obtained by clients with previous experience with home ownership in Spain.
Currently Spanish banks are only able to provide mortgages on a capital repayment basis and generally over a 20 – 30 year term.
Rates can vary but most non-resident mortgages currently range from around 4.5% to 6%. *correct as of the 22nd January 2013.
Many of our clients require their mortgages to have a certain element of flexibility in order to pay down the mortgage without incurring heavy redemption penalties. FFA has access to a number of products which allow clients to do this with a maximum charge of 0.5% of the amount repaid early. E.g. €25.000 capital paid off = €175 administration fee to the lender.
All mortgage applications will be reviewed on a full status basis, meaning that income verification will have to be supplied along with the application.
Self-certification mortgages are not currently being offered by any lender active in the Spanish mortgage market at this moment in time.
The majority of lenders require that any potential borrowers take out additional product from them such as home and contents and life cover insurance. This does vary from lender to lender so great care should be taken when agreeing to enter into an agreement to proceed with a particular Spanish mortgage loan.
The number of mortgage lenders to choose from has been dramatically reduced from 54 to 20 at this moment in time due to the mergers and acquisitions that have taken place since the credit crunch and the Spanish housing crisis. We have full access to these lenders and therefore are able to approach each lender on our client's behalf ensuring the ground work has already been done.
Foreign buyers must be aware that Spain has one of the largest amounts of bank holidays /festive days per annum in Europe and therefore a mortgage application can take between 6 to 8 weeks to complete. The application cannot be completely underwritten by risk departments until all the necessary paperwork has been provided. This information will be provided by FFA at the outset.
We at Fluent Finance Abroad can obtain an Agreement in Principle (AIP) for all our clients prior to actually approaching any particular lender for any particular property purchase. This can be obtained within 2 working days subject to the FFA client fact find form being fully completed and returned to us.
We would advise anyone thinking of using Spanish mortgage finance to assist with a property purchase here to ensure that they have been pre-approved before they agree to hand over funds to secure a property.
At Fluent Finance Abroad we cater for all nationalities wishing to purchase a home in Spain and have different mortgage solutions enabling us to do so.
The minimum mortgage available currently is €60.000 and there is no maximum mortgage we can't look at.
All lenders require a credit certificate for all applicants from the country of residence.
We also offer mortgage solutions in Spain for off-shore employees wishing to buy their dream home in the sun.
More information email us here: